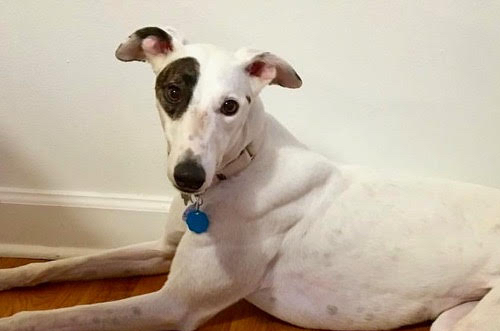 Click here for contact information
Selena was born on October 1st, 2015, she is a white brindle greyhound. Selena has racing registration tattoos in both ears.
Current Medications:
Trifexis (spinosad + milbemycin oxime) (1620 mg spinosad/27 mg milbecymin oxime)
Selena is rabies vaccinated, was registered and adopted from GPA-Central Texas; GPA tag: 256, (855) 446-3278, she is also chipped and registered with http://www.akcreunite.org, registration number: 956000005567570.
Rabies Vaccination:
last: 01/13/2021
next: 01/13/2024
tag: 2511
Current Veterinary Clinic: Premier Vet Care Animal Clinic 5100 Lakeview Pkwy, Rowlett, TX 75088 (972) 463-8387