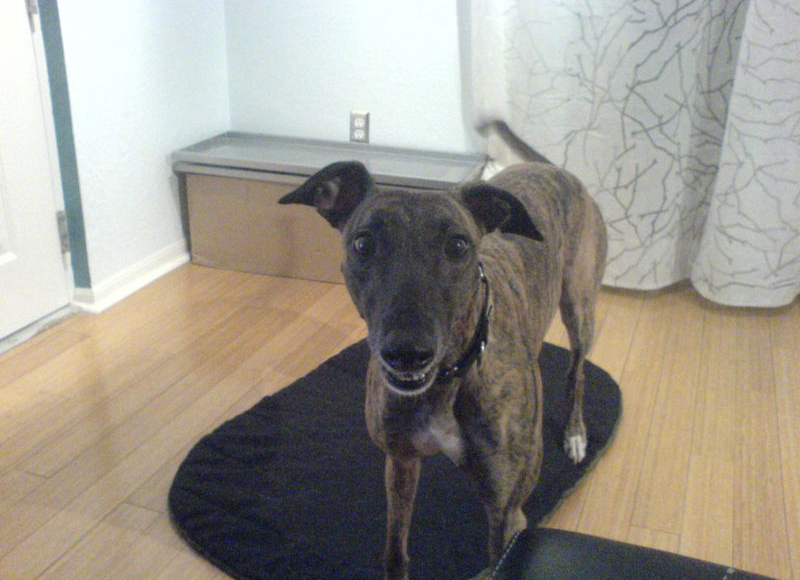 Click here for contact information
Nola was born on March 19th, 2004. Nola is a brindle greyhound who has had a couple of surgeries on her left hind leg resulting in a limp. Nola has racing registration tattoos in both ears.
Current Medications:
Meloxidyl (meloxicam) 1.5 mg/mL oral suspension
Incurin tablets (estriol) 1 mg tablets
Trifexis (spinosad + milbemycin oxime) (1620 mg spinosad/27 mg milbecymin oxime)
Nola is rabies vaccinated, registered and adopted from Greyhound Pets of America; registration: 3119, (727) 595-7852; she is also chipped and registered with http://www.rfid-usa.org, registration number: 097825114.
Sadly Nola has passed away, we put her to sleep on October 23rd 2014 due to injuries she had sustained related to her dislocated leg.